2018.08.08
Supporting affected people of the Western Japan floods: The Kenyan government has gifted 2 tons of Tea. The same will be delivered as a considerate gesture from Kenya.
The Kenyan Government has gifted 2 tons of teas for the affected people of the Western Japan floods. The presentation ceremony was held on August 1 at the Okayama prefecture tokyo office in a friendly environment.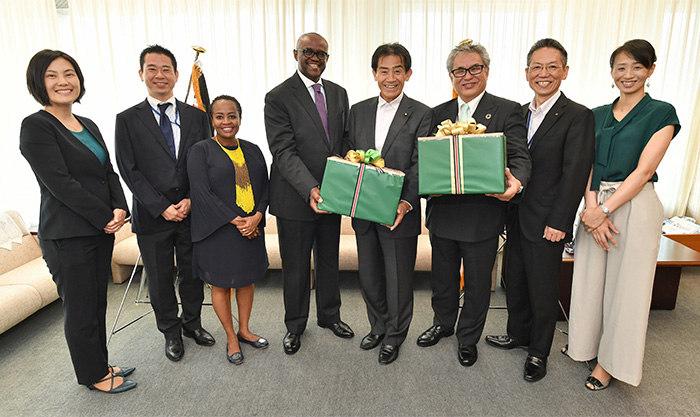 At the presentation ceremony, the Embassy of the Republic of Kenya Mr. S.K. Maina, M.B.S sympathized with the affected people of the Japan floods. Subsequently, Mr.Ichiro Aisawa, a member of the Japanese House of Representatives in the diet and chairman of the Japan-Africa Union Parliamentary Friendship League, born and brought up in Okayama prefecture, expressed his appreciation on behalf of the Japan Government to Kenyan Government and JPF for delivering the gifted teas. Nobuhisa Iida, the Executive Director of Japan Platform, promised to deliver the teas to the affected areas as the considerate gesture of Kenya. Additionally, Mr.Junichi Hosono, Principal Deputy Director Second Africa Division of the Foreign Ministry's African department, commented that this gift symbolizes friendship between Japan and Africa, with a deep appreciation.

JPF is currently associating with Okayama prefecture disaster countermeasures office, Uwajima grandma (U.grandma), the local support group, and the JPF member NGO, Peace Boat disaster volunteer center, for adjusting delivery and organizing the warehouse. On August 3, we have plans to assort goods with the JPF student volunteer at the Kenyan Embassy in Japan.

We hope the teas with the warm heart of the Kenyans bring a relieving time for the evacuated people and the ones working for the disaster response! Please look forward for them to be delivered in the affected areas.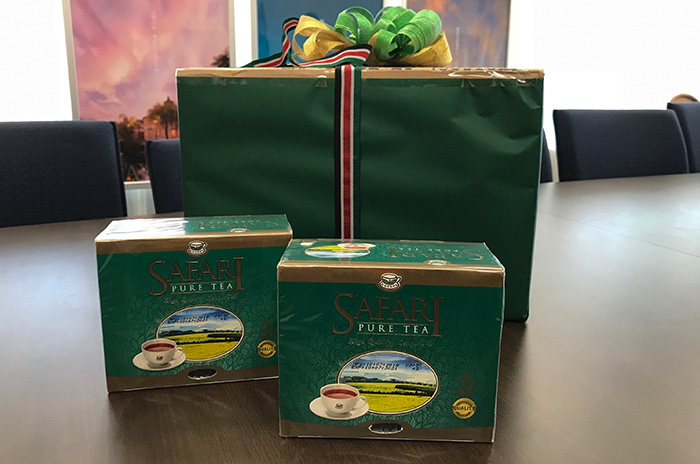 JPF took advantage of the experience and lessons learned from the "Eastern Japan Earthquake Victims Support Program" and "Kumamoto Earthquake Victims Support Program" to be able to provide detailed support by cooperating with the supporters, sharing latest information, and supporting local enterprises with matching requirements.